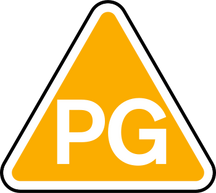 PG certificate is a rating given by the BBFC that determines that a particular form of media is suitable for all, but some content may not be suitable for young children. This replaced the A certificate in 1982.
Films rated PG may contain limited amounts of violence, or some sex references, or possibly nudity. There are also mild swearwords at this level.
British Board of Film Classification

(BBFC)







Ad blocker interference detected!
Wikia is a free-to-use site that makes money from advertising. We have a modified experience for viewers using ad blockers

Wikia is not accessible if you've made further modifications. Remove the custom ad blocker rule(s) and the page will load as expected.