ABSOLUTELY NOT FOR CHILDREN is a content rating stating that the content featured inside the media is only intended for adults aged 18 or older. This is more commonly seen on adult anime DVDs (also known as hentai), and is often used as a tagline.

This rating is nowadays rarely used, due to most book publishers frequently inserting Parental Advisory stickers on the front or back cover, however, some publishers still do use it on occasion.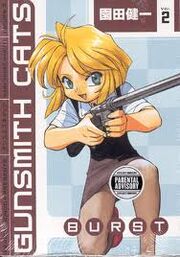 Ad blocker interference detected!
Wikia is a free-to-use site that makes money from advertising. We have a modified experience for viewers using ad blockers

Wikia is not accessible if you've made further modifications. Remove the custom ad blocker rule(s) and the page will load as expected.